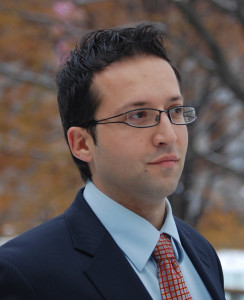 Ilir Orana – Canadian Immigration Lawyer
Ilir Orana is a Montreal-based lawyer with extensive international experience.  A citizen of both the United States and Canada, Mr. Orana earned his bachelor degree from the prestigious University of Pennsylvania in Philadelphia, and later obtained a dual civil law/common law degree from the world-renowned McGill University in Montreal.  Before beginning his legal career in a top-tier Canadian law firm, Ilir worked in the US Senate in Washington DC, the Kosovo government in Prishtina, and the NYSE stock exchange in Amsterdam.  He has acted as General Counsel to a group of companies, and has operated his own legal practice in civil and commercial litigation.
Ilir now works full time as an immigration lawyer, helping others navigate through the complex and ever-changing procedures of Immigration Canada.  His legal practice, Clear Access Law, focuses on investment immigration as well as helping people obtain temporary or permanent admission to Canada while facing issues of inadmissibility.  Mr. Orana's expertise includes applications for Temporary Resident Permits, Study Permits, Work Permits, Investor Visas, and Criminal Rehabilitation.  He also provides clients with legal opinion letters regarding questions of admissibility, in order to facilitate border crossing.  This specialization has allowed him to develop a particular expertise in this field in order to efficiently and effectively present the strongest possible case to Canadian authorities on behalf of his clients.  Mr. Orana is a member in good standing of the Quebec Bar Association in Canada.
Mr. Orana's Quebec Bar Association Credentials:
Ilir Orana is a Licensed Canadian Immigration Lawyer…